The R Series fenders are constructed using moulded vertical ribs to enhance strength and minimise rolling. This range also includes a white double braided nylon dock line, which is soft and easy to handle and offers great elasticity, good abrasion resistance and high strength.
The premium marine grade vinyl remains soft and pliable to prevent scratching and has built in UV protection to guard against discolouration. The MicroGuard unique antimicrobial protection also reduces bacteria and prevents the product from degrading.
Each end features a reinforced eye within a core of solid PVC.
The regular air valve will enable quick and easy inflation with a standard sports pump, and the fender is partly-filled with nitrogen at the factory.
Size shown is Length x Diameter
Features:
Includes 10mm x 2m long nylon lanyard
Moulded vertical ribs
Soft and pliable
One colour, all white
Reinforced eyes
Complete with MicroGuard
Partly-filled with nitrogen at factory
| JPW SKU | Model No. | Length (mm) | Width (mm) | Eye Diameter (mm) |
| --- | --- | --- | --- | --- |
| JPW3945 | R10 | 410 | 115 | 12 |
| JPW3946 | R20 | 507 | 140 | 16 |
| JPW3947 | R30 | 585 | 165 | 19 |
| JPW3948 | R40 | 685 | 215 | 33 |
---
Why MicroGuard?
Boat fenders that appear black and dirty are actually covered in mould. MicroGuard unique antimicrobial protection reduces bacteria and prevents product degradation and discolouration.
Why Nitrogen?
Nitrogen helps maintain air pressure for 3-4 times longer than air. It is environmentally friendly as nitrogen is present in the air we breathe, and reduces moisture which helps prevent premature material degradation.
Related Products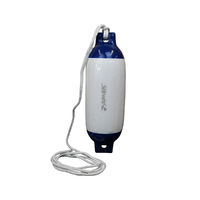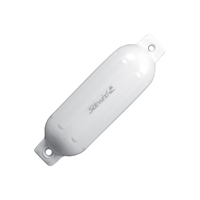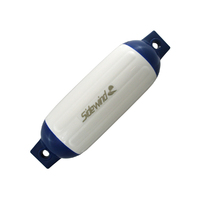 More From This Category