Starbrite's Salt Remover safely removes salt deposits from virtually all marine surfaces and fishing or dive gear. It is also the ideal way to flush and remove salt deposits from engines.
The biodegradable formula contains no harsh solvents or caustic acids. It leaves a protective, non-slippery polymer coating to repel future salt deposits.
Features:
The most effective way to remove salt deposits from fishing tackle, dive gear, railings and decks
Removes salt deposits from fiberglass decks, vinyl, painted surfaces, aluminum, chrome, stainless steel, magnesium, plastic, wood, glass and rubber
Use the Salt Remover applicator to flush engine to remove salt deposits from outboard and inboard engines
This is a complete kit with applicator
Will not remove wax or polish; won't cause streaks
Items can be completely immersed
NOTE: Do not store Salt Remover in applicator when not in use.
Related Products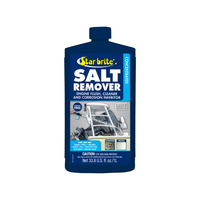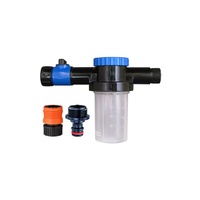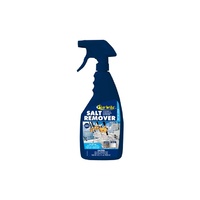 More From This Category