Launching and retrieving your boat has never been easier and less stressful with the Ark W905W Trailer Winch, rated up to 900kg!
This winch is made from high-quality materials that will greatly reduce the impact saltwater has on all components of your winch for a longer operation life.
It also feature a unique patented magnetic snap-on handle to prevent it coming off while you are winching and also ensures it only comes off when you choose to remove it - not before !
Product Features:
Rated capacity 900kg
Heavy duty winch - saltwater & rust resistant
Unique, patented Magnetic snap-on handle
Two Gear options: 5:1 / 1:1.
50mm x 7.5m UV coated polyester webbing
Launching control brake system
Heavy duty stainless steel bushes & washers
Solid plate gears
Forged steel S hook
Soft handle grip
12 months warranty on all parts
Related Products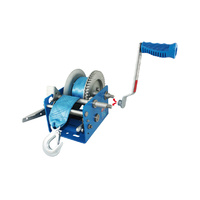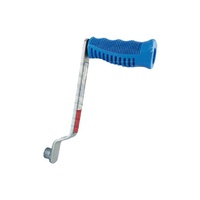 More From This Category