White UV stabilised PVC dock wheel complete with mounting bracket. Mounts on dock corners to protect the hull of boats against damage. 300mm wide x 150mm high.
---
Easy inflation and deflation
In all our fenders, buoys and dock wheels from Majoni use an unique strong brass valve for easy inflation and deflation. The best way to inflate a fender is pushing air pressure from a compressor with a flat head against the valve and the fender will inflate.
It is also possible to inflate the fender with a bicycle and/or car pump with the special adaptor. Please do not use a handset with a pin to inflate, because this pin can damage the valve. The best inflation pressure is 0.2 bar.
This is the pressure where it is possible to press the body of the fender visible easy with your flat hand. For deflating just push a pen slightly in the valve to let the air out. Due to extreme whether conditions the air pressure in the fender can change.
We advise to check the pressure and shape of your fenders.
Spare valve
You can replace the valve with turning in a bolt M3 (or a woodscrew) and pull it out with a pair of tongs. After inspecting you can push a valve back in the tube with your hand or a pen.
Related Products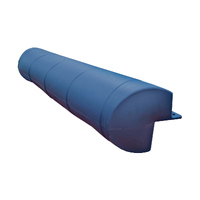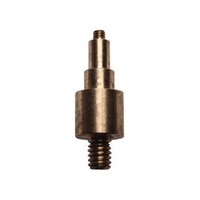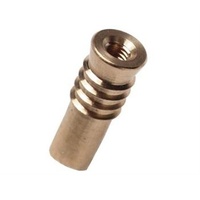 More From This Category