Star Brite Fibreglass Colour Restorer removes oxidation and haze from colored hulls to bring back its original colour and shine.
The PTEF polymers seal the restored finish to keep it looking its best, while providing unmatched protection against UV rays and a deep, long-lasting gloss.
Product Features:
Brings back original colour and luster.
Removes oxidation, chalking and fading.
Seals surface to protect against future fading due to weathering.
Easy to use.
Will not scratch or harm gelcoat.
Excellent for colored hulls.
Directions:
Wash boat then use a clean, dry cloth to apply Fiberglass Colour Restorer to surface. Rub in a firm, overlapping pattern while product is wet.
Apply to small sections at a time to ensure uniform coverage. Let dry to a haze before buffing with a clean, dry cloth.
Because fiberglass surfaces are porous, additional oxidation may leach out after 10-20 days, requiring a repeat application of Fiberglass Colour Restorer.
To preserve the newly restored finish, apply Star Brite Premium Marine Polish within 7 days.
Related Products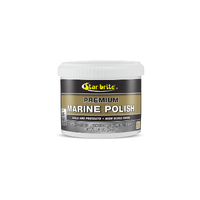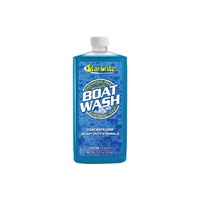 More From This Category