OCEAN brand classic heavy duty fenders are manufactured through rotational moulding using a single piece of material. This unique method of construction gives the fender exceptional strength and a consistent wall thickness.
Available in a range of sizes to suit a variety of yachts and motor cruisers, the OCEAN heavy duty fenders are made from UV resistant plastisol PVC to provide maximum durability with a glossy white finish.
Product features:
Rotationally moulded
Singe piece construction for exceptional strength
UV resistant PVC
Glossy finish
Range of sizes to suit yachts and motor cruisers
To inflate, simply open the valve cap and unscrew the slot half a turn anti-clockwise. Fill with air to a pressure of 2.1lbs 0.15 bar at an ambient temperature of 20°C, and rotate the slot half a turn clockwise to lock the valve again.
Dimensions
(mm) (L x W)
Suits Approx. Boat Length
640 x 190
6m (20ft) - 9m (30ft)
640 x 220
6m (20ft) - 11m (36ft)
760 x 220
9m (30ft) - 12m (40ft)
760 x 280
9m (30ft) - 13m (43ft)
1040 x 220
10m (33ft) - 13m (43ft)
1040 x 280
10m (33ft) - 15m (49ft)
Related Products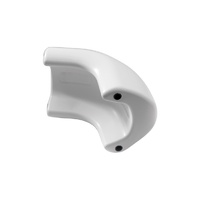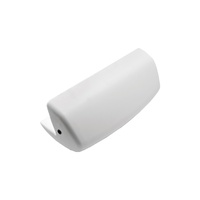 More From This Category