Oceansouth Half Outboard Motor Storage Covers designed as an everyday storage solution.
Featuring a protective soft felt inner lining, buckle fastening, elasticized hem and advanced coating technology assures maximum water resistance.
Specifically tailored to suit your engine model to give a more secure close fit, these covers offer protection for the motor cowling from the elements when not in use.
Note: These covers do not include any breather vents and are not to be used while the motor is running.
Features:
Protective soft felt inner lining
Buckle fastening
Elasticized hem
Advanced coating technology assures maximum water resistance
Storage cover only - do not cover motor when in use
Colour: Green
SKU
(JPW11682-**)
Manufacturer Code
Fits Engine Model
From Engine Year
01
Y000-S
XTO V8 5.6L F425A
2018
02
Y00-S
V8 5.3L F350A
2007
03
Y05A-S
V6 4.2L F225, F250, F300
2021
04
Y05-S
V6 4.2L F225F, F250D, F300B
2010
05
Y10-S
4CYL 2.8L F150D, F175A, F200F
2015
06
Y15-S
4CYL 2.7L F150D
2016
07
Y20-S
4CYL 1.8L F115B, F130A
2015
08
Y24-S
4CYL 1.8L F75D, F90C, F100F
2017
09
Y25-S
4CYL 996CC F50H, F60F, F70A
2010
10
Y30-S
3CYL 747CC F30B, F40F
2009
11
Y35A-S
2CYL 432CC F25G, F25C
2017
12
Y35-S
2 CYL 498CC F25D
2010
13
Y40-S
2CYL 362CC F15C, F20B
2007
14
Y45-S
2CYL 212CC F8F, F9.9J W/LIFT HARNESS
2013
15
Y50-S
1CYL 139CC F4B, F5A, F6C W/LIFT HARNESS
2010
16
Y55-V=S
1CYL 72CC F2.5B W/LIFT HARNESS
2015
Related Products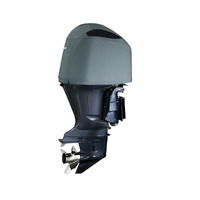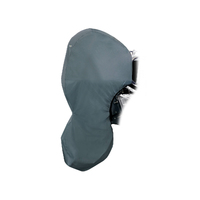 More From This Category