Replacement watertight plugs to suit CHC 1102 and CHC 1103 Handheld Control for a range of applications such as anchor winches, thrusters, cranes and davits.
These connectors can also be used in conjunction with any other switch application that needs to pass through a deck or bulkhead.
The connector also utilises gold-plated contacts to ensure a long life and superior conductivity.
Features:
Watertight
Pre-wired with a 3.5m curly cord
Related Products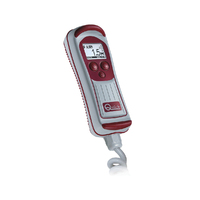 More From This Category