The StopGull Air can be installed on the mooring canvas through the Boat Vent 3 device to provide two great benefits.
It prevents gulls and coastal birds from landing on the mooring canvas and at the same time allows the inside of the boat to aerate to prevent moisture, mildew and bad smell.
The StopGull Air Seagull Deterrent attaches to the top and the StopGull Air Boat Vent Telescopic Support Pole attaches to the under side - both sold separately.
Boat Vent 3 is manufactured with the best UV material and is a registered Trademark by Vico Plastics Inc.
Features:
Diameter: 120mm
Height: 50mm
Temperature resistance: -50ºC + 150ºC
Made from ABS + treatment UV 8
Related Products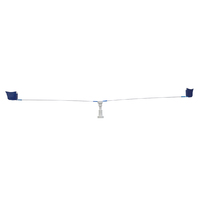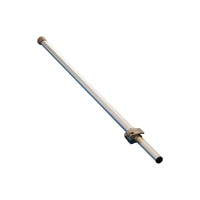 More From This Category