The MasterDrive(TM) is a power-assisted steering system operated by an electrohydraulic pump. It delivers fingertip control regardless of speed or torque conditions, ensuring full control of the boat both during manoeuvres and in bad sea conditions.
It is comprised of three main components - a helm, a power unit and a user interface. The user interface (which is located on the boat dashboard) allows the skipper to select 3 different power modes according to the boating conditions:
Fishing
Cruise
MasterDrive(TM)
This kit can only be installed as an add-on to the Ultraflex SilverSteer(TM) hydraulic steering system, so if your boat does not already have SilverSteer(TM) installed, you will need to purchase that separately, and it will need to be installed at the same time as the MasterDrive(TM).
Ulatraflex recommends the SilverSteer(TM) + MasterDrive(TM) combination for boat engine/s with a combined max horsepower of more than 300hp. This MasterDrive(TM) kit is for a boat with a single steering station, and comes in 2 options:
Kit for a single steering cylinder, which must only be used with single UC 128-SVS cylinder systems
Kit for dual steering cylinders, which must only be used with double UC 128-SVS cylinder systems
Features:
Eliminates torque at the steering wheel
Select from 3 different power levels
Wheel turns lock-to-lock:

Single cylinder: 4.1 wheel turns
Dual cylinder: 6.5 wheel turns

Automatically reverts to manual mode in case of power loss
High-efficiency, low-Amp draw
The system is always on, allowing immediate control in any sea conditions
Equipped with safety switch ON/OFF (SMART BUTTON)
Suitable for use with autopilot
Low noise
Voltage: 12VDC
CE marked in conformity with ABYC P21, ISO 10592 safety standards
Ignition protected (SAEJ-1171 and UNI EN 28846)
Kit contains:
1 x UH front-mount master helm, with either:

32cc displacement size (1.95 cubic inches) - in the single cylinder kit
40cc displacement size (2.44 cubic inches) - in the dual cylinder kit

1 x UPMD power unit, with 4.5m (15ft) wiring harness included
1 x UCMD user interface
4 x 1L bottles of hydraulic oil
Related Products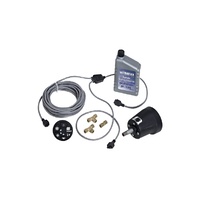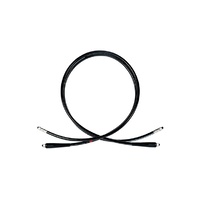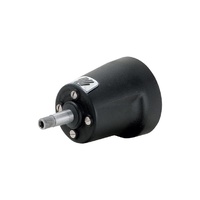 More From This Category